St Bede's College Christchurch heads New Zealand's unofficial Ivy League according to the Sunday Star Times.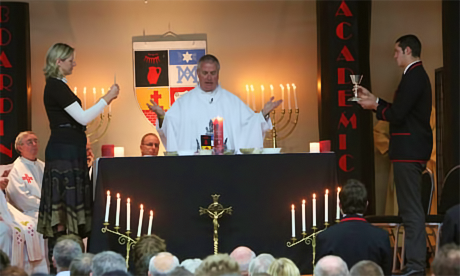 The Marist College in Christchurch headed off the wealthy Auckland Grammar and Christ's Colleges in a measure of schools attended by leading politicians, business leaders, government mandarins and the judiciary.
St Bede's was helped by the election of Parliament's new speaker, David Carter who is one of five old boys in Parliament.
Other old boy politicians include: Earthquake Recovery minister, Gerry Brownlee (National), Leader of the United Future Party, Peter Dunne, Clayton Cosgrove and Damian O'Connor (Labour).
St Bede's College rector Justin Boyle said it was his college's goal to produce leaders for society so topping the Star-Times' poll came as a pleasant surprise.
Boyle said St Bede's was part of a strong Marist network that involved students in leadership courses.
"We think [it] gives our boys a structure and a philosophy around how we should lead and that's something that has now become institutionalised in our place," he said.
Hit by the Christchurch earthquakes, several of St Bede's college main buildings, including the historic college chapel have been demolished.
In his newsletter to parents, Boyle said he and other college officials will shortly travel to Auckland and visit a number of new or recently renovated schools.
Boyle says the college's Strategic Property Group of the Board of Proprietors will have drawn up a redevelopment master plan within three months.
Sources: