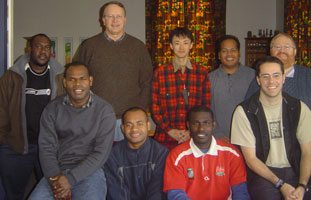 Japanese-born candidate for the Marist Fathers' Australian Province, Yoshitake Shiragami, has arrived at the Marist formation community in Auckland.
After spending periods earlier this year in community experience and English language studies at Hunters Hill, Sydney, and Suzaku, Nara, Japan, Yoshi now commences formal seminary studies.
The Auckland community provides for seminarians from Australia, New Zealand and Oceania Marist provinces under the leadership of its Australian rector, Fr Tony Kennedy SM.