Six young men recently took their first vows in the Society of Mary at La Jordana, Mexico.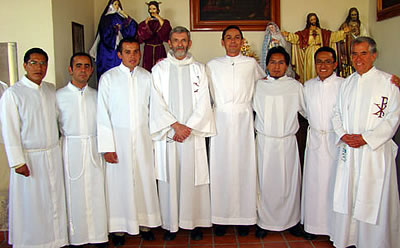 Their places in the novitiate community have now been taken by four new novices: two from Peru-Venezuela and one each from Brazil and Mexico.
Fr Jean Vienne SM continues as master of novices assisted by Fr Peter McAfee, who recently participated in the Sydney-based Marymount formation program.
Source: Marist Fathers Australia