The Australian Province's House of Prayer, called Nazareth, was blessed by Bishop Kevin Manning of Sydney's Paramatta Diocese, and consecrated by him to Blessed Mary of the Cross.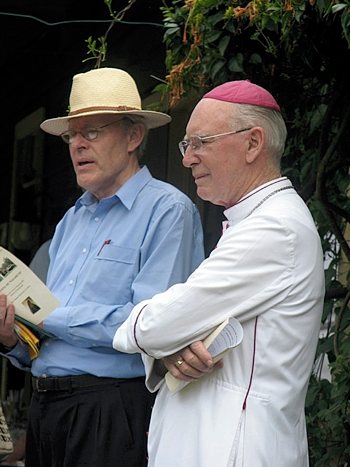 Nazareth is located on the Colo River about 75 minutes drive from the heart of Sydney. The Australian Province's, Aquinas Academy purchased the Nazareth site and buildings in 2007 and have been quietly preparing it to be a place of solitude and silence, welcoming pilgrims from the bustle of a busy modern life.
The name of the property, "Nazareth" recalls the particular significance that Nazareth had in the thought of Marist Founder, Fr Jean-Claude Colin, who drew inspiration from the thought that Nazareth nurtured Jesus for almost thirty years, preparing him for his mission.
For Fr Colin and Marists, it is at Nazareth we find Mary, the mother of Jesus, waiting upon the Lord: "You see before you the Lord's servant, let it happen according to your word" (Luke 1:38).
Fr Colin was accustomed to "place himself there," at Nazareth, when he faced a difficult decision or a particularly challenging moment.