The Society of Mary is re-opening the cause for Beatification of its founder, Jean-Claude Colin.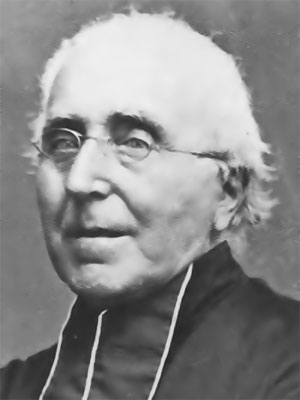 Jean-Claude Colin's cause was originally introduced some 30 years ago, so practically speaking much of the work is already done. According to the Congregation for Causes of Saints, the objections presented in the past are no longer insurmountable, however because of the delay, the Society has to go back to the Diocese of Lyons and begin the process again.
In order to begin the process, Marist Father, Carlo Maria Schianchi, archivist at the General House and someone who has extensive knowledge of the material, has been appointed as postulator for the cause. Carlo Maria has been accepted on the course required for new postulators. The course is conducted by the Congregation for the Causes of Saints and will take place during the first months of 2011.
And from the later part of 2011, Marist Father, Justin Taylor has been appointed to the General House in order to work on the biography of Jean-Claude Colin from 1836 onwards.
It is hard to gauge how long the process will take and factors such as
the time it takes for the diocese of Lyons to produce its report
the time it takes to gather, evaluate and present the writing of the founder
how well the postulator folows the case and works for it
the waiting-list in Rome
the miracle required which leads to beatification
In the meantime the Society intends for example, to begin budgeting for the process, working on devotional material, and on short lives of Fr Colin in different languages.
Two member of the Society of Mary, spiritual followers of Fr Colin, have been canonised, Peter Chanel SM and Marcellin Champagnat SM.
Fr Carlo Maria Schianchi of the Province of Europe (region of Italy) has been appointed by the superior general as postulator of the Cause for the beatification of Fr. Colin. Carlo Maria is general archivist and has acquired an extensive knowledge of our founder and the origins of the Society. He has a strong interest in the cause and possesses the skills and enthusiasm to do the necessary work as postulator. He has been accepted for the course required for new postulators conducted by the Congregation for the Causes of Saints during the first months of 2011.