On January 23 a meeting took place in Lyons between the archbishop of Lyons, Cardinal Philippe Barbarin, and some of his staff members and a delegation of the Society of Mary: Fr Larry Duffy, Fr Hubert Bonnet-Eymard, provincial of Europe, and Fr Bernard Thomasset, vice postulator for the cause of Marist founder, Fr Jean-Claude Colin.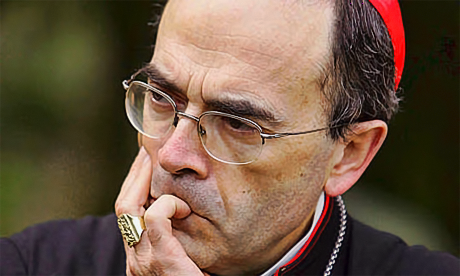 The Society's General Administration reports "the meeting took place in a friendly atmosphere of mutual respect.
The diocese of Lyons is happy to collaborate with the Society for the request to the Vatican for the reopening of the cause of Beatification of Fr Colin.'
The Vatican requires that causes for beatification for 'servants of God' be introduced from the diocese where that person died.
Fr Colin's cause was first introduced in 1893 but followed a 'chequered path'.