Australian Marist, Paul Sullivan and the Koori Elders at Macksville,  presented a painting of a Koori representation of the Crucifixion, to the province.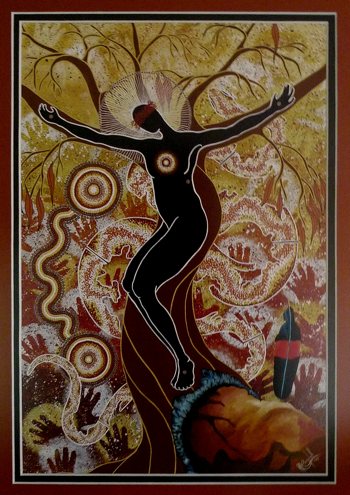 The painting is a sign of appreciation to the Province for our involvement in the Koori ministry over the years and has been painted by Richard Campbell.
The provincial, Brian Cummings, described the painting as "very striking".
The painting was delivered by Bern Ryan and will be hung at "Cerdon".