The Australian Marist Mission Centre celebrated the end of a very successful year. At its Christmas function, the Director, Fr Kevin Stewart thanked the team of staff, volunteers and supporters for such a fruitful year, despite the international economic downturn.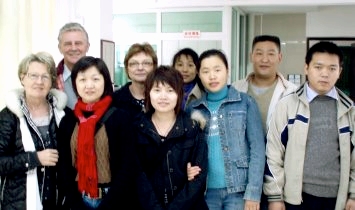 Over $1,000,000 was sent to development projects throughout Asia-Pacific and to the Marist missions worldwide.
Typical of projects supported by Marist Mission Centre is Guangzhou Huiling, China. Huiling means 'wisdom' and 'soul' and expresses commitment to help persons with mental disabilities to have a thinking mind and a loving heart.
Huiling was born as a simple shelter for mentally disabled persons. Now it includes various types of service and accepts people with mental disabilities of any age and social condition. Guangzhou Huiling looks after more than 200 persons with mental disabilities spread in various centers and a dozen family homes.
Source: Marist Fathers Australia