Theology on Tap is one of the new faith events at St Mary of the Angels in Wellington.
Theology on tap is a monthly event following the 5pm Sunday Mass where the St Mary of the Angels Young Adult Catholics invade the pub across the road from the Church, have a drink, meet with other young Catholics and listen to the guest speaker of the month talk about issues topical to young people.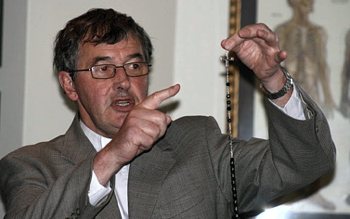 The St Mary of the Angels Young Adult Catholics, SMAYAC, (grateful for the acronym), is the up and coming hub for young Catholics in Wellington. Established last year, the SMYAC's have launched into the new year with loads of ideas, enthusiasm and ambition.
The group has planned several monthly events to bring young people together to share their faith, experiences, friendship and even a few drinks, as well as weekly bible study and community service projects.
The SMYAC's describe themselves as "characterised by the diversity of those who attend their events" and have a wide range of cultures, talents and experiences among their number.
Targeting those:
starting out on a faith journey
interested in meeting other young Catholics
who are interested in finding out what all the hoo-has is about
who are visitors to the parish and who just happen to be at Mass
the St Marys of the Angel's Young Adult Catholics offer a warm welcome.
Recognising that Wellington also becomes a student city around March, the SMYAC's love to meet new or returning students and help them to get to know other young Catholics who can show them how to have a good time in the great city of Wellington.
To touch base with the SMYAC's, email: smyacs@gmail.com or join the St Mary of the Angels Young Adults Group on Facebook.