About 26 Marists joined with diocesan clergy at a seminar on the new translation of the missal by United States liturgy specialist, Paul Turner. The seminar was held at at the Palmerston North Diocesan Centre .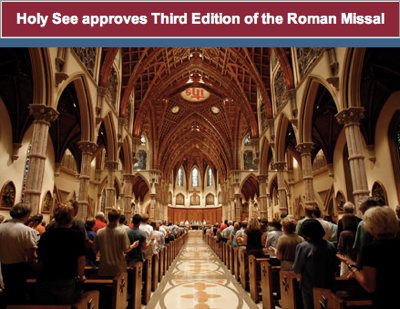 Altogether 105 priests gathered from Wellington and Palmerston dioceses for what some said was a valuable introduction to "why the changes and their practical usage".
A DVD is due out soon which will prove helpful.
The 3rd translation of the missal will be introduced in all New Zealand dioceses on the first Sunday of Advent.
Related links:
www.revisedromanmissal.org
www.uscbc.org/romanmissal
Further delays in English Missal
Criticism of new Missal not helpful