Future New Zealand Marist seminarians will live at Via Livorno, Rome.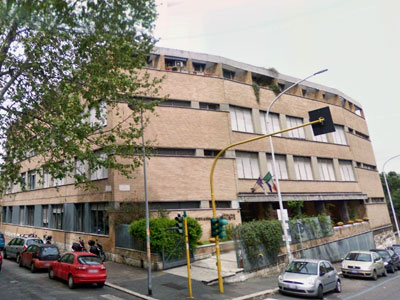 The Superior General of the Society of Mary, Fr John Hannan, has announced that an agreement has been reached between the General Administration, the Province of Europe together with the Region of Italy and the community of Via Livorno, Rome, which gives Marist seminarians a home while they study in Rome.
The Society of Mary General Administration looked at several options for housing the theologate, including erecting a new building within the property of the General House, however they were prevented from following this course by restrictive local government laws.
The Superior General then approached the Regional Superior of Italy to explore the possibility of using the current residence of the Marist community at Via Livorno as a theologate, which could provide sixteen rooms, while refurbishing part of Istituto S. Giovanni Evangelista school building as a residence for the community of the school priests and some retired confreres.
Early in 2011 a committee will be established to enable this project. The new Roman Marist International Theologate will open on July 1st 2012.
Details have yet to be worked out for those currently doing their seminary study in New Zealand, and how they might transfer their prior record of learning.