As leaders of the Marist Fathers from around the world gathered in Rome at their annual meeting, they took time out to participate in the blessing of the new Marist Fathers International Theologiate  'Casa Di Maria', "Mary's House", at Via Livorno, Rome.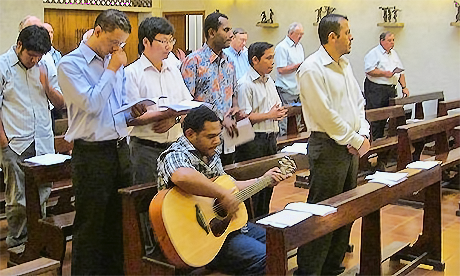 The blessing was conducted by the Superior General, Fr John Hannan.
As part of the new formation policy, all Marist students, except those from Oceania, will study theology in Rome. Oceanian students will continue to study at one of their two seminaries in the Pacific.
As part of their annual meeting, the leaders of Marist provinces and mission districts were in Rome to discuss a new governance and finance structure for the Society of Mary.