The General Councils of the four religious branches of the Marist Family met recently in Manziana, Rome.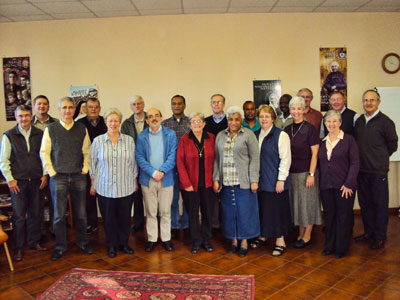 The theme of the meeting was "The Marian face of the Church".
The meeting was an occasion to exchange in a fraternal atmosphere about everybody's specific contributions to the service of the Church and also about the forms of collaboration inside the Marist Family.
Every year the meeting proves to be very important in strengthening relationships among the leadership of the four branches of the Marist Family.
There were 19 participants, including the four Superiors General: Srs Georgeanne Marie Donovan smsm and Jane O'Caroll sm, Br Emili Turú fms and Fr John Hannan sm.