The combined Marist congregations' mid-life renewal program began yesterday at the Marist Brothers' retreat house of Manziana, outside Rome.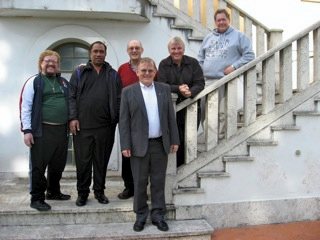 The twenty participants are drawn from the four congregations. Our confreres attending are: Roger Kasiama (Africa), Pius Jones (Australia), Chris Skinner (New Zealand), Patolo Matiasi (Oceania) and Petelo Sanele Sekeme (Oceania).
The directors of the program are Barry Burns fms, Marie Challacombe sm, David Kennerley sm, and Janice Ruff smsm. The central aim of the five months is to accompany the participants in a midlife journey of Christ-centred transformation for mission. In June they will make a pilgrimage to the Marist places in France.