The Pacifika Choir welcomed around 400 parents and their sons to a packed the St Patrick's College Silverstream Chapel for the college's annual open day on 5 May.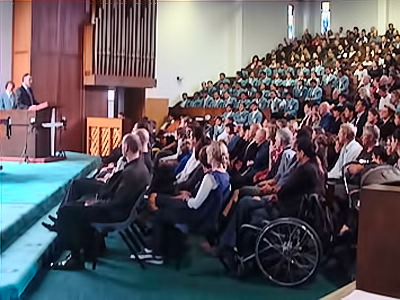 Acting Rector, Mr Tony Giles, spoke about the school, its history and traditions, and its high expectations of students.
Mr Giles emphasised the school's success in developing boys into young men with values such as honesty, integrity, tolerance and respect. Boarding students then took on the role of guides as groups of parents were shown around the extensive grounds and buildings that form St Patrick's College Silverstream.
Source: St Patrick's College Silverstream