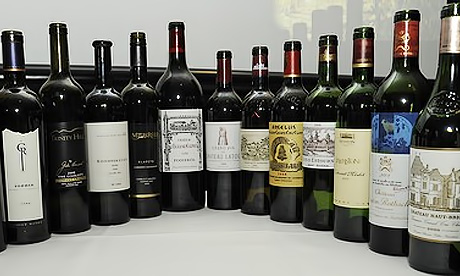 At a recent Bordeaux-blend "taste-off" held in Hong Kong, the $35 Mission Jewelstone 09 Cabernet Merlot topped the New Zealand entries and was favoured ahead of several classy 'thousand dollar' French wines.
It is not the first time French wines have been pitted against new-world wine in Hong Kong, and in the past Hong Kong has favoured the French.
This year however, the NZ$35 Mission Cabernet came in ahead of Château Lafite-Rothschild (NZ$2,275), Château Latour (NZ$1,474) and Château Margaux (NZ$980) but over-all ranked third, behind Château Mouton-Rothschild (NZ$1,255) and Château Haut-Brion (NZ$945).
The wines were tasted blind, meaning judges review them without knowing the identity of samples in each glass. Scores are collated to give each wine an overall ranking and winners are announced.
This kind of blind taste test "takes away all your preconceptions and you are just focusing on quality and possibly personal preferences," said Lisa Perrotti-Brown, a Singapore-based Master of Wine who emceed the event organised by Independent Wine Centre, a local education firm.
Several other top New Zealand Bordeaux-blends also participated in the event including
Alluviale, Gimblett Gravels 2009
Babich The Patriarch, Gimblett Gravels 2009
Craggy Range Sophia, Gimblett Gravels 2009
Kidnapper Cliffs Ariki, Gimblett Gravels 2009
Mills Reef Elspeth Cabernet Sauvignon, Gimblett Gravels 2009
Trinity Hill The Gimblett, Gimblett Gravels 2009
Vidal Reserve Series Cabernet Sauvignon Merlot, Gimblett Gravels 2009
A combination of the wealth of China and freedom of Hong Kong, makes Hong Kong the wine-capital of Asia and one of the exclusive wine centres of the world.