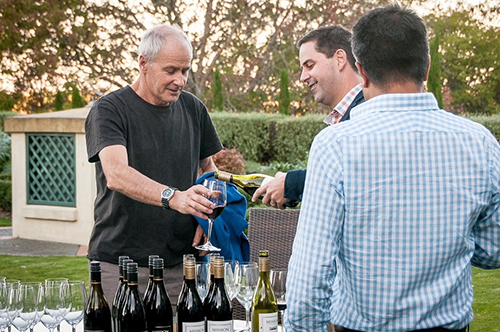 Mission Estate is celebrating back-to-back double gold medals for its Mission Syrah, and to top it off, this year it also won a trophy.
The success on the world stage was at the International Wine Challenge in London; considered by many as the world's best and most meticulously judged wine competition.
In this year's show the 2014 Mission Reserve Syrah and 2014 Mission Estate Syrah won gold medals with the Estate Syrah going on win  a trophy.
Praising the Viticulture and Winemaking staff, Mission Estate CEO, Peter Holley is calling the repeated double success "extremely satisfying".
These two Mission Syrah wines were also among only seven gold medal winning Syrah wines in the 2016 Royal Easter Show.
Proceeds from the sale of Mission wine go towards supporting the charitable, social and educational works of the Society of Mary in New Zealand.
Sources: