Returning to help support the young Philippines Marist district inspired Fr Pat Devlin to offer himself again for the international mission of the Society of Mary.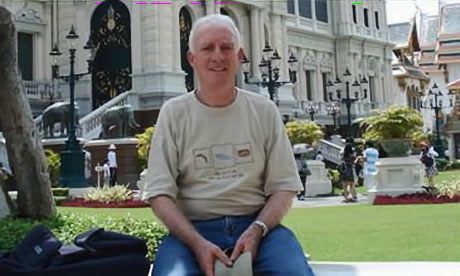 Pat leaves New Zealand Monday to once again join the Philippines mission district.
This time however is a little different.
Today he becomes part of the 26 strong mission team on the Thai-Myanmar boarder where the Marists' outreach to people from Myanmar who provide cheap labour in Ranong, a fishing settlement.
"I go a little older and this time in a much different role, as a mentor to the younger Filipino Marists," he said.
Pat says he is looking forward to the challenge, but admits he knows little about the work, other than from a one-time visit to the Marist Mission in Ranong, and reading their website.
"What I do know is Myanmar people are very poor, the Thais' do not officially recognise them and it's difficult for them to get their basic health and education needs met."
With a heavy emphasis on learning English, the Marist Mission Ranong has established learning centres to help children from Myanmar.
"With people now participating in an higher education online programme run out of Sydney, the work seems to be bearing fruit."
"Where I can, I'm keen to offer my experience and be of support," he said.
A migrant town with a higher than average incidence of HIV AIDS amongst the Myanmar workers, the Marist Mission Ranong responds to this urgent need with trained staff and a community-based programme.
Fr Pat says the mission also provides health education in Myanmar language for pregnant mothers.
Pat is particularly looking forward to presenting a Christian presence in a non-Christian part of the world and although not all that familiar with Buddhism, his previous mission work in Lahore, Pakistan and in southern Philippines, exposed him to Islam, so he feels 'at home' with the important element of inter-religious dialogue.
While there are a lot of uncertainties, one thing he's sure of is the work in Thailand will have a totally different feel to what he has been accustomed, for a start there are two new cultures and two new languages.
"It's an exciting mission, one with a future," he said.
A significant positive for Pat joining this mission is that through his Philippines experience he knows most of the priests and lay people involved in the mission.
Related Website: www.maristthailand.org