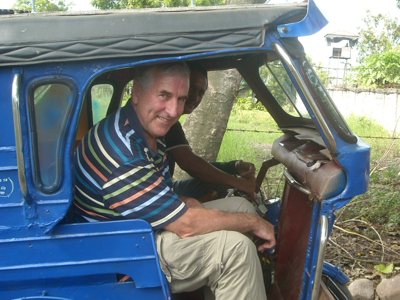 The annual meeting of the provincials and vicar-provincials from Marist Asia Pacific (MAP), took place recently in Davao, the Philippines. The major topics discussed included:
A report from each province and district.
The actual status of MAP
Marist Mission in Asia, especially where it is existing now in the Philippines, Japan and Ranong / Thailand
Formation, with a particular focus on the theologate in Rome, support of young Marists and ongoing Marist renewal including ideas from the General Chapter (SD 38-41 and 49,50)
Vocations, especially what is needed for admission and the sharing of resources
Support and shared planning within MAP, in various areas including training, education and finance.
Some of the key decisions made were:
That the Superior General be asked to formalise MAP, providing a mandate for it within the overall mission of the Society and as an expression of sharing of resources for mission. (SD 43-55)
That a request be made to the General Administration to continue the conversation with MAP about the overall mission priorities of the Society as a framework for support of our existing mission in Asia and all that is connected with that such as recruitment.
That a series of Marist Renewals take place over the next 5 years for those in the region about 10 years professed or ordained.  Marists from outside the region may attend.  Each will last two or three months at Hunters Hill, Sydney.  Topics will include Spiritual renewal, Marist themes and living a healthy lifestyle.
That the valuable (2009) meeting of Marists in their first 5 years of profession and ordination be kept on the agenda, noting the initiative in the Philippines of younger Marists meeting regularly for support, reflection and relaxation.
That the Common Vocations Initiative be continued with a sharing of resources and information in particular through the internet.  At least two key persons in each region have been suggested to carry forward that network.
That a Fund be set up to cover costs of MAP and small scale MAP initiatives.
That we look for opportunities for skills development and training.
While the actual time in meetings was fruitful, the wider experience of sharing together in Davao was also of lasting value.  The opening welcome prayer with members of all branches of the Marist family present including Lay Marists and the Filipino students in formation was a highlight.
The participants, enjoyed local hospitality, not least an adventurous boat journey to a nearby island for a picnic and a rescue of a stranded boat!
Kevin Duffy from the General Administration was present throughout the meeting providing an important link for information and ideas.
The next MAP meeting is planned to take place in Oceania from Tue 14 – Thur 16 June 2011.