New leadership, a new programme and new premises are highlights of the 2015 LOGOS year.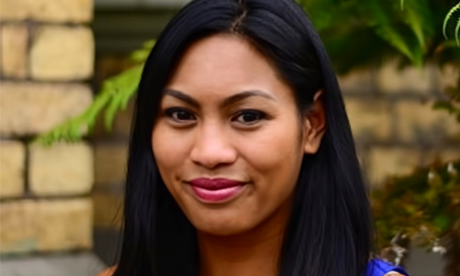 LOGOS is pleased that in 2015 Jen Martinez became its leader. Having been with LOGOS for several years she is well known to those involved and the groups it serves.
Also new are the premises.
The board is very pleased to have secured more suitable and much more modern premises, in Eden Terrace, not too far away from the old site.
Since 2007 the youth development project based itself at the historic Josephite convent on Benedict Street, however finding suitable new premises has been on the agenda for over 12 months.
The other 2015 'new' is for the first time LOGOS delivered a programme "Jade Speaks Up"; a teaching resource helping students create strategies to keep themselves safe, particularly in relation to family violence.
Staff and students at St Dominic's College commented on the positive impact of the programme.
Staff said it created a safe space for students to explore topics that would otherwise remain unspoken, and students said they appreciated the practical approach to learning ways to keep themselves safe.
Student feedback identified four "most important" things they took away from the day as:
violence isn't the answer; and when in a tough situation "to breathe, think and do", and help others,
being violence free begins with me,
I have the right to be safe,
how to apply my Personal Safety Plan.
Also in 2015 LOGOS delivered
37 one-day retreats (1840 students)
5 regular "special character" activities (107 students per week)
2 week-long OSCAR programmes (36 participants)
1 3-day retreat for leaders from seven schools
1 overnight retreat for LOGOS volunteers
School chaplaincy
In addition, LOGOS was involved in sacramental programmes resulting in 40 students receiving the sacraments of initiation, Eucharistic Ministry training in three schools and regular school Masses in four colleges.
Fr Kevin Murphy is well known within the Auckland diocese and in 2015 provided chaplaincy services at Sancta Maria, Liston, Marist and St Dominic's colleges. These services also include: staff retreats, assisting new Religious Education teachers and giving input on school charism and the Catholic character.
Youth development
In 2015 LOGOS was pleased to welcome several new volunteers to the team, making for a team of 18 young volunteers, helping deliver its programmes.
All volunteers receive training and gain important practical experience including developing skills in
project planning
project management
budgeting
leadership
promotion, and
completing risk assessments and evaluations.
Throughout the year a number of staff moved on to take up roles in youth work, pastoral work and other not-for-profit areas. LOGOS was fortunate to replace these people with others who brought a new variety of talents and skills to contribute and grow the ministry.
In terms of governance, 2015 Mila Burke and Laurence Caltaux were significant additions to the LOGOS' Board of Trustees.
Founded in 1999 by the Society of Mary, LOGOS works with young people within the Auckland region.
Primarily a youth development agency, LOGOS works with young people enabling them to make a positive impact within their communities and wider society.
LOGOS' programmes are designed to develop young people, helping ground them in their values and identity, and make them more fully integrated member of New Zealand society.