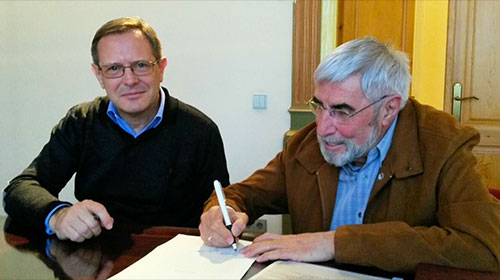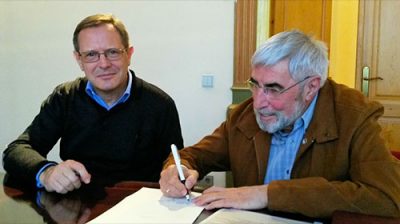 The only Marist Fathers school in Spain has been transferred to the Marist Brothers.
The process of transferring Sant Pere Chanel School in Malgrat de Mar was initiated by the Marist Fathers in April 2016 during a meeting at L'Hermitage.
The Fathers' intention is to ensure that the school retains its Marist character as a Christian school.
Writing on the European Marist Education blog, Marist Fathers' Europe provincial, Fr Martin McAnaney, says he is delighted that the sustainability of the Marist educational mission in Malgarat is assured.
The Marist Fathers' Europe newsletter "Euro Info" reports the the transfer to Fundació Champagnat in Catalonia began with a ceremony on 15 December and will be implemented gradually in the current school year.
Fundació Champagnat is a network of 9 schools and 15 social projects and "Euro Info" says future of the school is very promising.
The Society of Mary was represented by Vicar Provincial Fr Jean-Marie Bloqueao, Provincial Bursar Joáquin Fernandez and the Society's legal representative in Spain Fr Angel Antón.