Juan Claudio College, a Marist College in Venezuela, began its journey into social media yesterday with its first blog entry and Twitter post.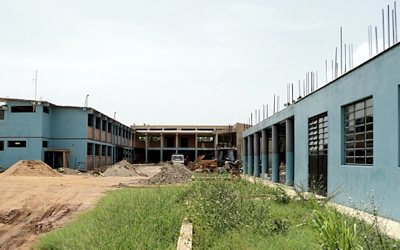 Juan Claudio College is a Marist education initiative amongst the poor in Venezuela.Established for some years, it suffers from a lack of buildings and suitable classrooms.
However a recent appeal through the Marist Messenger, a concert at St Patrick's College Wellington, several other fund-raising activities along with the personal generousity of many New Zealanders, has helped the development of the College enormously.
Commenting on the generousity, Marist priest and Promoter of Juan Claudio College said. "We still have a long way to go but all this help has meant the possibility of a tremendous advance in making the physical plant a place more conducive to learning, non violence creativity and peace."
While making progress, there's still some way to go. The "project of four class rooms is a necessity for 2011 but to date is not budgeted for nor financed. Thanks to the engineer we forge ahead while the iron is hot and while we are in motion but again on credit".
The project needs 90,000 Euros.
Tony is very grateful for what has been contributed to date. Writing recently on behalf of all those Juan Claudio College, the kids from the underside of society, their teachers and care-givers, he offered their heart-felt thanks to all those who have shown interest and have supported this work.
Those interested in following the development of Juan Claudio College are welcome to visit: jccvenezuela.posterouos.com or follow @jccvenezuela on Twitter.