Marists across New Zealand are participating in e-Day, taking the opportunity to dispose of their personal, community and ministry e-waste such as PC's, scanners, printers, phones, and TVs in an environmentally friendly way.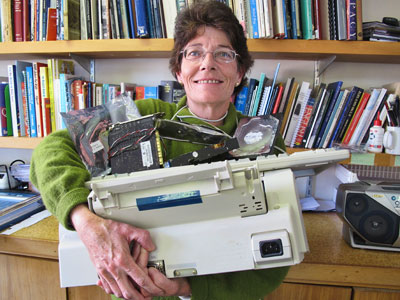 The Marist Provincial Bursar and director of the Marist Internet Project said, "We're involved in e-Day not only because it's free, but more importantly it prevents the toxic materials, from being buried in landfills, which means it's better for the environment."
Particular emphasis has been given to e-Day by the Marists in Wellington, where the Society has established two drop-off points which Bro Dan Connell has kindly offered to take to the e-waste depot on Saturday.
e-Day is a drive-through recycling event and e-Day 2009 saw over 16,430 cars drop off 83,536 items across the country. A total of 976 tonnes of e-waste was diverted from New Zealand's landfills.
e-Day is in operation from the Far North of New Zealand right down to Invercargill. Click to find a local drop-off point.