The New Zealand province is celebrating with the Mission as they won one of the two top awards and another category winner award last Thursday night at the annual Hawkes Bay Chamber of Commerce Business Awards dinner.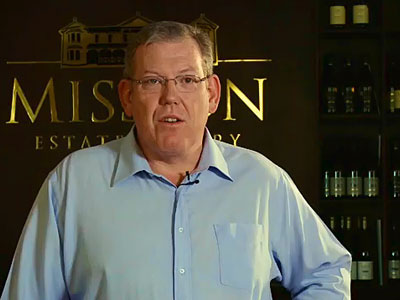 The Mission won the overall award for "Hawkes Bay Business of the Year" and Peter Holley was named the Chamber's "Hawkes Bay Business person of the year". Mission also won the category award for electronic communications.
To top off what was already a pretty good week, it was announced yesterday that Mission won two Gold and three Bronze medals at the 2010 Air New Zealand wine competition. The gold medals were awarded to the 2009 Hawkes Bay Estate Syrah and the 2009 Reserve Chardonnay.
Profits from the sale of Mission wine make a significant contribution to the mission of the Marist Fathers and Brothers in New Zealand.
Follow the Mission Estate on Twitter.