The third meeting of the Finance Review Committee took place at the Society of Mary's general house, Rome from 16 to 18 January.
Using data gathered from around the whole Society, the meeting reviewed a draft analytical report compiled by Mr Munro O'Dwyer, an Actuary from PwC Dublin.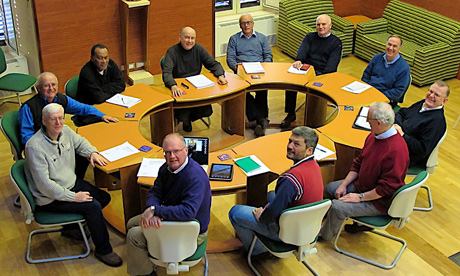 The committee also discussed the report with the Superior General and his Council.
The Committee was established by Marist Superior General, Fr John Hannan and is tasked to prepare a report for him on financing the future of the Society of Mary.
The committee is confident it is in a better position to prepare a preliminary report for the superior general, but before doing so is seeking further comment from Marist provinces and districts.
The members of the Committee are Frs Joaquin Fernandez, John Harhagar, Kevin Mowbray (chairman), John Murphy, and Mr Donal O'Brien (advisor).
The meets again in May.