Earlier today, the Superior General, Fr John Hannan announced the transfer of the Marist International Novitiate from Tutu, Fiji, to Maryknoll, Taradale, Hawkes Bay.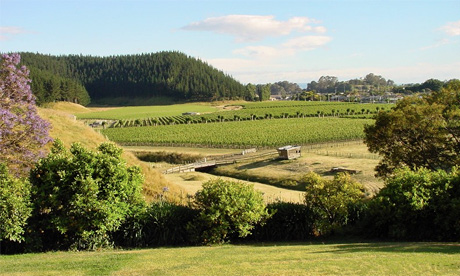 The novitiate began formally in Fiji last week, and up until then the novices and staff were living in Tutu, following an orientation programme.
During this time, a significant number of problems emerged for non-pacificians, particularly in the area of personal health and it was judged these issues meant it was not possible to attain the aims of the novitiate.
Consideration was given to keeping all the Novices together, however it was not possible.
The pacifican novices will remain at Tutu, and the New Zealand and European novices will complete their novitiate at Maryknoll. A novice from the USA had earlier left while participating in the orientation programme.
While some staff appointments remain pending, Fr Pat Breeze will continue to be the international novice master, and Fr Boniface Kevon will become novice master for the pacifican novices.
The appointment of other staff members will be made shortly.
"Throughout the consultations the General and his Council have had the good of the novices and staff as paramount in their thinking and their decisions have reflected that," New Zealand provincial, Brian Cummings said in a letter to the New Zealand province.
Maryknoll is on a property neighbouring the former Marist Seminary in Hawkes Bay. While Maryknoll's 'neighbours' are grape vines, farmland and sheep, at the end of the drive it quickly connects with the local Greenmeadows and Taradale communities.
Unused by the Marists for a number of years, Maryknoll had been leased out until last year when the Society decided to re-develop it and use it as one of its community houses.
The new community was to have moved in on Tuesday.
In acknowledging the disappointment of the community not being able to move into Maryknoll, the Superior General said he wanted to particularly thank them for their openness, generosity and unselfishness in responding positively for this very late change in plan.