Philip Bennenbroek who entered Marist Seminary, Auckland last year is spending this year as a novice in the International English Speaking Novitiate in Davao, The Philippines.
Philip has been in the Philippines for five months now and has had many experiences in that time, some fantastic some challenging.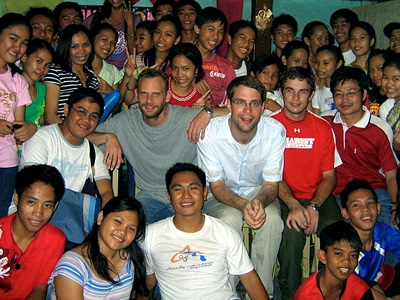 The first two months was a time of orientation for the group – getting introduced to the Filipino culture, learning to find their way around Davao City, and learning something of the lives and background of the other novices.  This involved many challenges and a quite a bit of learning for most of the group.  Phil found the experiences which he thought would be the most challenging, such as spending a week living with a Filipino family, turned out to be the best experiences of his time in the Philippines so far.  "The Filipino people are so incredibly hospitable and I love getting out and meeting them and talking to them (or trying to anyway – my Visaya is still very bad and their English, although better, is still not great in some areas).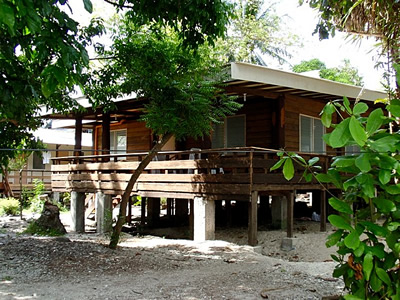 After this time of orientation, the novitiate group moved into the Novitiate house which is situated by the sea in a rather poor area of Davao, but the house has been recently extensively renovated for them.  The house has its own set of challenges, but despite these things Phil and the others seem to be enjoying it there.  The Novitiate community is made up of six novices from five different countries; two Filipinos (Niňo and Roque), a German (Thilo), a Spaniard (Daniel), a Chinese (John) and Phil from New Zealand.  There are also three formators in the team, Pat Breeze –  the Novice master,  Anggong Ingente from the Philippines, and Joe Rooney from Ireland and the European Province .  As you can see, it truly is an international community.  Despite this, from all accounts the group gets on really well.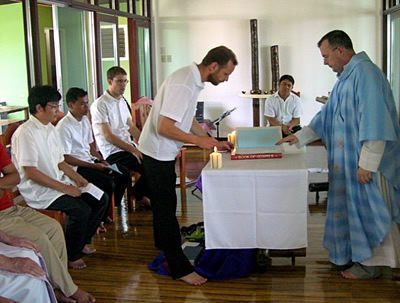 All in all, Phil reports that he is really enjoying the experience at novitiate and he is finding it quite a contrast from anything he has experienced or done before.  While there is poverty in the area around the novitiate, there is also a big shopping centre just down the road, highlighting the divide between those who have, and those who have not.
Phil reports:  "Although this year is a year focused on prayer and growing in my relationship with God, it is also a year of broadening my mind and experiencing cultures very different from my own, but united together through the Gospel.
"Whatever happens here in the next nine months before I return to New Zealand, this is sure to be a year I will never forget."