Doing sacramental preparation online is one way to overcome geographical isolation, a community of religious in the Far North has found.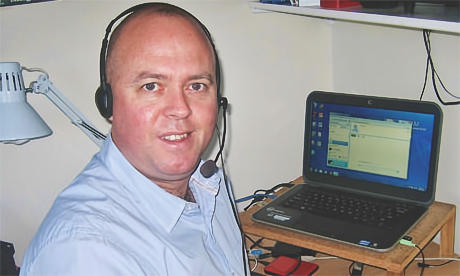 The Marists who serve the Mid-North 5 pastoral area in Northland live in a comparatively remote area — Okaihau, population about 700 — but they are far from isolated. As well as travelling hundreds of kilometres a week to get among the people of their five parishes, these priests have also been using modern technology to reach those even further afield.
Te Tai Tokerau (Northland) is home to far more than those who reside within the parish boundaries. As a consequence, several of the weddings and Baptisms celebrated there involve family members who live elsewhere. As well as sending these people along to their local parishes for sacramental preparation, the Marists have been using Skype to meet with them online.
Fr Damian Dempsey, SM, is currently helping Brien Keegan and Margo Tait, a young couple in Hong Kong, prepare for marriage. Both are Kiwis with the bride-to-be being from Northland. The wedding will take place in Russell in early 2013. Another couple recently came home from a remote part of the Northern Territory to be married in Paihia.
"Having Skype video calls with these couples has been a great substitute for the meetings we'd ordinarily have in the lead-up to a marriage," said Fr Dempsey. "When we actually get to meet in person, a connection — a pastoral relationship — has already been formed."
The first Marists to minister in Te Tai Tokerau under Bishop Pompallier waited for up to a year for replies to letters sent to superiors, family and friends in France. Now, it's simply a matter of donning the headset and coordinating timezones, Fr Dempsey said.
Source: NZ Catholic