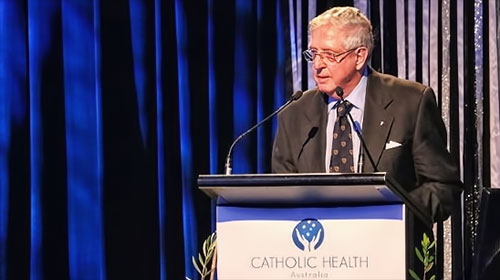 Fundamentalism is not just a radical form of Islam but is a reaction to cultural chaos, writes anthropologist and Marist Father, Gerald Arbuckle.
He labels fundamentalists as dangerously simplistic; people who fear a loss of identity.
"They use words, or recourse to the ballot box, or, in extreme instances, bullets and bombs," he writes.
Fr Arbuckle makes his comments in a new book Fundamentalism, where he also points out that fundamentalism has many shapes and is present in Western political, economic, nationalistic and religious movements.
Fr Arbuckle's views are shared by Pope Francis.
"Fundamentalism is a sickness that is in all religions … Religious fundamentalism is not religious, because it lacks God. It is idolatry, like idolatry of money … We Catholics have some — and not some, many — who believe in the absolute truth and go ahead dirtying the other with calumny, with disinformation, and doing evil," the pope said to journalists on a plane returning from Africa in 2015.
Gerald Arbuckle is co-director of Refounding and Pastoral Development, a research ministry, in Sydney, Australia. An award-winning author, the New Zealand Marist priest is internationally known for his expertise in helping church leaders minister effectively in a postmodern world.