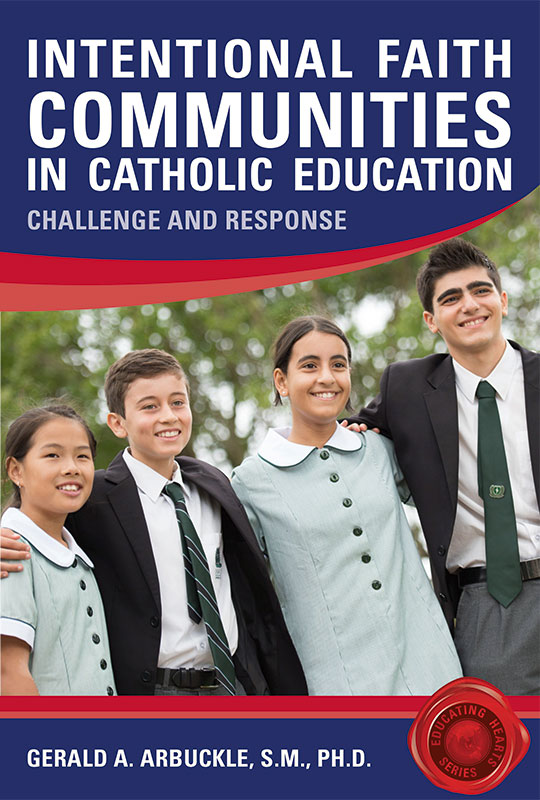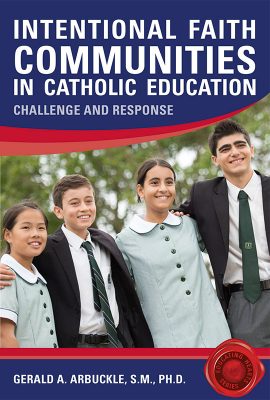 Schools as a communities where faith thrives and is effectively communicated is the focus of Fr Gerald Arbuckle SM's most recent book.
"Intentional Faith Communities in Catholic Education" explores key aspects of Catholic education.
"Faced with immense pressures from prevailing cultures, Catholic school communities must always be intentional", writes Arbuckle.
"Principals, teachers, parents and students must always strive, deliberately and consciously, to nurture a culture in which individuals are supported and encouraged to grow as disciples of Jesus Christ", he writes.
Both practical and comprehensive, "Intentional Faith Communities in Catholic Education" lifts educators hearts towards possibilities for action within the Catholic school.
Nicole Christensen principal of Monte Sant' Angelo Mercy College, North Sydney, Australia labels the book a "must read".
"As a principal, it is a must read as we engage in the courageous style of leadership necessary for modern faith communities", she says.
Allan Figueroa Deck, SJ, Ph.D., STD, calls the book "a stunning reflection on pressing issues faced by Catholic education today" and Prof. Gabrielle McMullen, former Deputy Vice-Chancellor ACU, says Arbuckles brings "new insights to the critical agenda of developing Catholic schools and other educational institutions as vital faith communities."
In 1990 Gerald Arbuckle was appointed as a member of the Refounding and Pastoral Development ministry based in Sydney.
The ministry, established as a flexible, international research and consultancy unit is sponsored by the Marist provincials of New Zealand, Australia and Oceania.
Available on February 16, 2017, copies of "Intentional Faith Communities in Catholic Education" are available from St Pauls Publications.