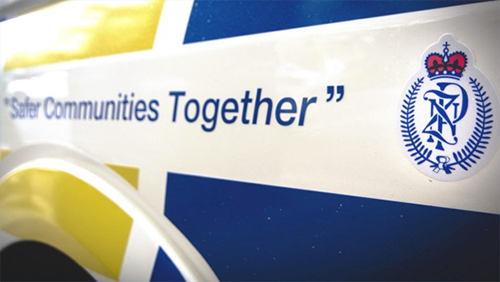 For many years, Fr John Walls as a Police chaplain.
At one point he was the National Co-ordinating Chaplain, however he as well as other Marist priests in New Zealand work supporting Police part-time, ecumenically and in voluntary capacity.
John Walls sees Police Chaplaincy in New Zealand as about being available to Police personnel, sworn or non-sworn, in their everyday work.
Visiting the Police Station, the Chaplain spends time in the various offices and rooms, saying hello, letting staff know they are there. Police staff in offices work hard and a smile or wave is a usual response. But out of the blue can come the question, or comment.
It takes time to get known.
Once known, a Police chaplain might be called to a 'work crisis', for example an accident or a search for someone; the task is essentially one of workplace support.
More formally, some of the tasks a Police chaplain may be asked to do include
conducting a prayer service e.g. part of a funeral,
be at the office desk of a deceased officer or worker,
be at the site of a fatality
accompany a police photographer to the city morgue,
being company and support in taking bad news to a parent, and
simply listening to a stressed worker.
A Police chaplain works alongside people of no particular religion and is ready to share whatever the challenge.
They are there because they are interested and cares.
"Safer Communities Together".