Gerard Whiteford, Andrew Nee, Ika Kaihea and Phil Bennebroek are all "on the move."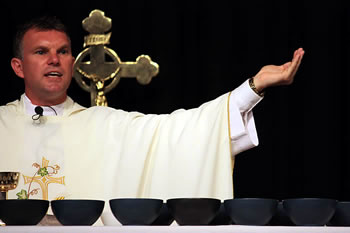 We welcome home Gerard Whiteford who is returning to the province from a short period of ministry in Fiji. Gerard is joining the Parish Team and Community at St Mary's Manchester St.
In an arrangement between the District of the Philippines and the Province of Australia, Andrew Nee is going to continue living in Sydney this year and acting as a school chaplain at St Joseph's College, Hunters Hill.
For a little while Ika Kaihea, a member of the Oceania Province, was working in Otara. In an arrangement between the Oceanian Province and the Bishop of Auckland, for 2009, Ika has now been appointed as Administrator of Dargaville.
The final move, one however that has been previously signaled, but which happens tonight, is Phil Bennebroek leaves for the Philippines tonight to begin his novitiate. We wish him well and ensure him of the support of our prayers.