Mark Walls article in the Marist Brothers Melbourne Province "Champagnat Journal" won the inaugural "Best Mission Coverage" award at the Australasian Catholic Press Association awards ceremony. Champagnat Journal also won the Bishop Philip Kennedy prize for magazines.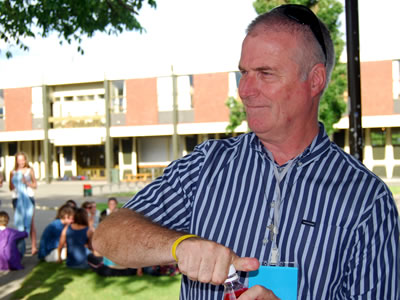 With education being a traditional area of mission for the Catholic Church, and in particular for the Marists, the Mark sought, in a  comprehensive article to address the contemporary challenges in education, in faith formation of youth and young adults by outlining four new programs offered by the New Zealand Marist schools. In particular, these new programs "have a certain focus that begins with an image of Mary, but only to the extent that we are talking about Marist as a way of living the gospel." (p35)
Thus each program draws from a particular gospel story in which Mary is prominent:
Marist Youth Educator: Jesus lost in the Temple
Marist Youth Leader: The Visitation
Marist Youth Neighbours: Wedding Feast at Cana
Marist Young Adult: Mary at Pentecost
To illustrate his points, the Mark offers an extended, contemporised version of each Gospel highlighting the role of Mary and her actions. This extended gospel draws out the life lessons relevant to the program participants.
In their judgement, the judges said, "There is much food for reflection provided in this article on the nature of the programs, the catechesis on the gospel stories and the nature of Mission in education in the 21st century. It is a great example of how traditional missionary endeavours are updated for new and greater effect. This is the new evangelisation in practice."
Champagnat Journal  is a Marist Journal of Education from the Champagnat Education Office of the Marist Brothers, Melbourne Province. It is published by John McMahon fms.
At the same meeting, Brian O'Connell was awarded a "Highly Commended" for his editorial in the Marist Messenger, "A National Disgrace."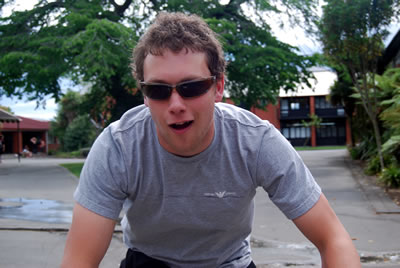 Seek the treasure of your heart – a World Youth Day reflection by Heath Hutton also won the "Best Devotional Article Applying Faith to Life".
In awarding this prize the judge, Noel Debien observed there was a wide diversity of articles submitted, in a similarly wide range of publications. In the end he decided to remain broad and journalistic as well as theological in his approach. The theological and spiritual contrasts judge Devien considered were three-fold:
Heartfelt versus inspiration
How Catholic the piece is
How reflective the piece is
Debien thought the piece to be somewhat simple in its approach, but considered this to be a strength, saying "it was very readable and engaging." On a journalistic level he found the article informative, interesting and couldn't help but think of Cardinal Avery Dulles and his book "Models of Church". "There is depth of tehological insight in the piece…. that reflects a sense of both hope and faith." Debien observed.
Heath Hutton is works for Challenge 2000 and is a member of the Marist – Challenge 2000 Youth House.
The Wellington Archdiocesan Newspaper, Wel-com has an archive of Heath's article, "Seek the treasure of your heart."