When Fr Kevin Bates SM was called to Rome last year to be liturgy coordinator for the Marist General Chapter, no-one knew how fruitful this would be.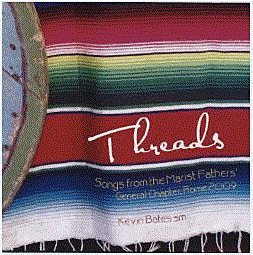 Well known for decades of musically-oriented ministry Fr Kevin took leave of Holy Name of Mary parish, Hunters Hill, NSW, to help international confreres focus on key Marist issues.
Throughout the course of the Chapter Fr Kevin put daily themes into song, mirroring to the delegates the issues they were addressing.
The songs are now available on the recently-released CD, 'Threads'. As well as skillfully capturing the Chapter themes the album combines gentle melodies, classic modes and up-beat tunes offering easy listening and Marist insights for all.
Source: Marist Fathers Australia