An auction held at Mission Estate Winery, attended by Christchurch Mayor Bob Parker and his wife Joanna Nicholls-Parker, raised more than $100,000 for Christchurch earthquake relief.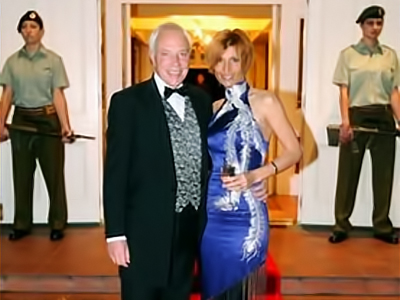 The goal was to raise funds to help alleviate the suffering and assist with the reconstruction of Christchurch. Mayor Parker was very appreciative and noted how appreciative the Christchurch people are that fellow New Zealanders continued to care.
"Catastrophes like the earthquake in Christchurch often make headline news, then are swiftly forgotten as people go about their daily lives," Mr Parker said.
"We are so overwhelmed that our fellow New Zealanders continue to care about us – and to show they care."
The event included a black tie charity dinner, concert and auction hosted by the Mission and the Royal New Zealand Navy.
Suppliers and representatives from the Navy, Army, Air Force, Fire Service, Police and St John donated their time and supplies so all funds raised could go to the appeal and a cheque for $108,000 was presented to Mayor Parker at the end of the evening.
The Navy responded quickly to both the 1931 Napier and recent Christchurch earthquakes and the link was symbolised by the presence of the Royal New Zealand Navy Band.
Tim Duckworth represent the Society of Mary at the dinner.
Photo: Hawkes Bay Today