The 'new' Marist parish in Christchurch is an example of the Marist Fathers' preference for missionary parishes, says the Addington Parish Priest, Fr John Craddock.
Newly arrived back in Christchurch from France where he has been chaplain in an international Marist venture, promoted by the general administrations of the Marist Brothers and Marist Fathers, Craddock couldn't help but noticing the multi-cultural makeup of his new parish.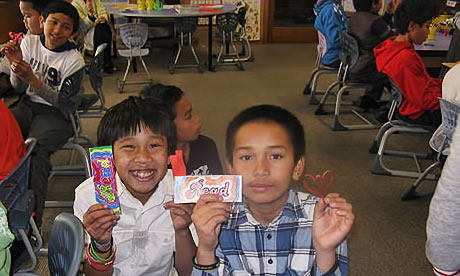 "On Pentecost Sunday, eight languages were spoken at Saturday Evening Mass and seven at the 10.30am Morning Mass," he said.
Craddock observed that many of the 700 people present heard the words of the resurrected Christ Jesus "Peace be with you" in their own language.
The parish school also reflects this diversity of tongues.
"Of its 144 pupils from a dozen nationalities, 38% identify as Filipino, 26% Maori/Polynesian, 25% New Zealanders and 5% Chinese," said Craddock.
Having been in France during the major earthquakes, Craddock is saddened to have seen the devastation in central Christchurch first-hand.
"Since a lot of the city has shifted to Addington we're almost central-city again," Craddock observed as he reflected on the swap to Addington from the central city parish at St Mary's Manchester Street.
The Sacred Heart parish in Addington has a proud history of being the home of early Irish migrants, labourers especially in the Railway Workshops.
Today, many of these families retain links to their Addington roots, however a succession of nearly 10,500 earthquakes and after-shocks has not only stirred the body many are flocking back to this inner city suburb in a gentrification rather like that which occurred in Ponsonby or in Newtown on the other Island.
"In some sad way, it is to these New Zealanders that missionary work is more urgent as somewhere along the way, when we thought our maintenance was 'going pretty good', many of the descendants of the Irish Catholic pioneers had taken their faith for granted and failed to teach it and hand it on," Craddock said.
Looking to the future Craddock says the future of the parish is the young generation enrolled in the parish school who can be encouraged to become missionary to their families.