The Marist mission in Ranong, on the Thai-Burma border enjoyed and exception 2015.
In an area where many experience oppression, few job opportunities, HIV/AIDS and lack the opportunity for education, the Marist mission in Ranong continues to punch well above its weight.
It is estimated there are over 160,000 Burmese refugees and over 1 million Burmese migrant workers seeking work in Thailand, and the latest estimates suggest Ranong alone has up to 140,000 Burmese migrants, most of whom work in the fishing industry.
Working in the fishing industry is tough work in Thailand, but more-so when you're a migrant worker.
In 2015 the Marist mission in Ranong, officially called the Marist Asia Foundation, continues to make a difference. It
helped and supported 75 adults and children living with HIV/AIDS
ran a pre-school where all 75 pre-school children will start primary school
enjoyed an 83% retention rate of their year 4 secondary school students
succeeded in getting 90% of year 4 secondary students enrolled in the English programme
supported and educated 12 "University Online Diploma" students
enabled all the 2015 ACU university graduates to gain employment.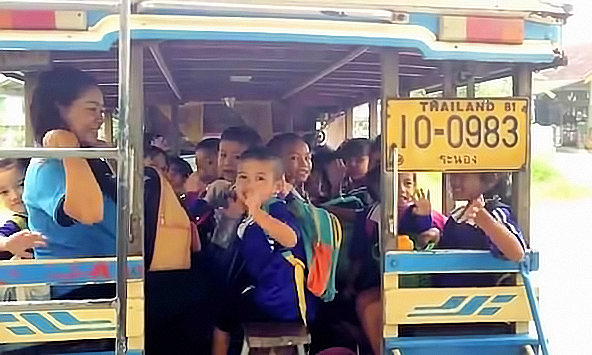 The Marist Asia Foundation also provided English and computer classes to help migrant workers gain more skills, enabling their likelihood of a better future.
"The more we learn about our students and migrant families the more we recognise the large obstacles and their hunger for education as a step to a brighter future", said Fr Kevin Medillo, leader of the Marist mission in Ranong.
New Zealand Marist, Fr Frank Bird who works primarily in the school shares a similar view.
"Probably the greatest achievement is seeing 200 Burmese migrant children coming to the Marist Centre every day, safe, smiling, enjoying learning, and growing in self-confidence and hope", he said.

Source: Marist Asia Foundation