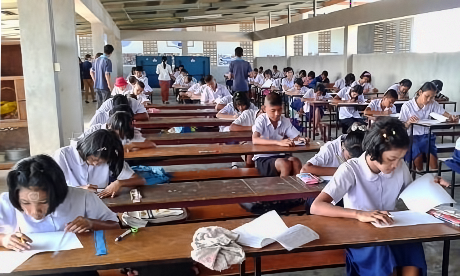 The Marist mission in Rangong, Thailand has more students than ever!
Recently the mission attracted 67 students to sit the entrance examination to permit those successful to enter the Burmese Migrant Secondary Education Programme.
Director of the mission, Fr Kevin Medilo is viewing the increase positively.
"This is a great number and a great sign that Burmese families are really wanting to support their teenagers in continuing with education", he said.
Normally in Ranong 90% of Burmese migrant children leave education around 11 years of age.
Fr Medilo says that sometimes children follow their parents into dangerous work in a fish or charcoal factory, but that educating these students is helping break the cycle.
Frs Pat Devlin, Damian Dempsey and Frank Bird are New Zealand Marists working in the Marist Asia mission.