More than 1000 people packed Holy Cross Cathedral, Honiara, to witness Dennis Levi's ordination as a priest.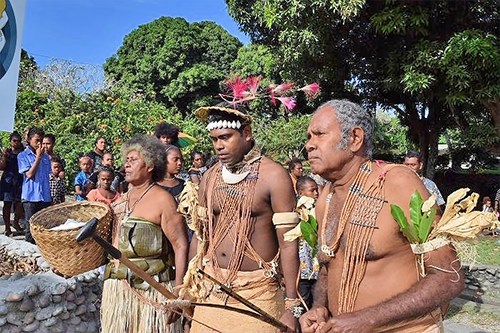 Ordained by Bishop John Daonenoel SM, the ceremony took place on 9 July.
The entrance procession was reported to be "particularly colourful".
Accompanied by his parents, Deacon Levi was presented in full traditional Are'Are.
Dennis Levi's home parish, Makina was well represented; leading the entrance procession, also dressed in traditional attire.
The Solomon Star reports traditional melodies sung by the choir also made a  significant contribution to the ordination. "It was so deep in meaning that all the people felt the richness of the enculturation of the Liturgy", wrote Sesilia Sala.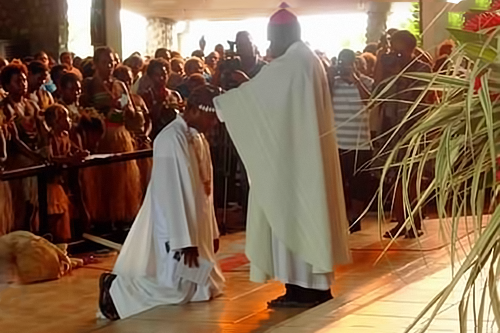 After the ordination people gathered at the Marist Regional House for a post-ordination 'feast'; the occasion accompanied by a down pouring of rain, a local sign of blessing.
Fr Dennis, is a member of the Marist Communty in Dala, Malaita, Solomons. He is teaching in the College, and also working in the Parish.
Sources: