Father John Larsen SM, Director of the Marist Fathers in Ranong, Thailand, has was named 2011 Future Justice International Prize winner at a seminar recently held at ACU's Melbourne Campus.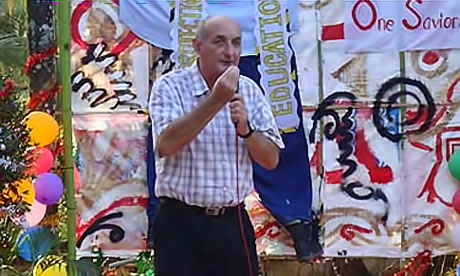 New Zealand-born Fr Larsen served in the Philippines for many years before leading a Marist mission in to Burma (Myanmar). After being denied an entry visa to Burma, Fr Larsen ministered to refugees and migrant workers on the Thai-Burma border.
For the past 25 years, Fr John Larsen has been working in Southeast Asia, the last six of which he spent on the Thai-Burma Border assisting migrant workers and their families.
"The greatest need is to work for justice, particularly for the young people," said Fr Larsen.
Now in its third year, the Future Justice Prize is a joint initiative of Future Leaders and ACU's Institute of Legal Studies. The prize is awarded to Australian individuals and organisations for leadership and initiative in the advancement of future justice.
Fr John has recently left the Ranong mission to take up the role of superior of the new Marist International Theologate in Rome to start in September.
Source: CathNews