ucanews.com, Asia's most trusted and independent Catholic News source, relaunched this week and selected the Marist Mission in Ranong, Thailand as one of it's re-launch features.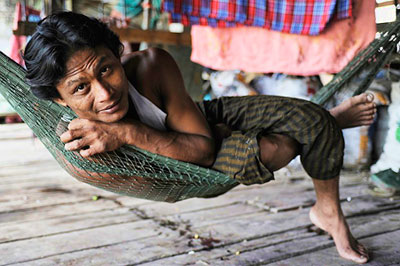 "On the borderline in Ranong" tells the story, mainly in picture format, of the Marists who bring hope to vulnerable migrant workers in southern Thailand.
Employment options are few for migrant workers from Myanmar living in the Andaman coastal Thai town of Ranong. Fishing is the main occupation for the men while the women are all too often forced into the sex industry. As a consequence, HIV infection rates are high but access to anti-retroviral medication limited.
The Thai government provides no medication for HIV+ Myanmar migrant laborers although Caritas Italy, which sponsors a health programme in Ranong, helps as much as it can. Missioners hope the government will soon reintroduce a drug program at least for legal migrants
The Marist Mission in Ranong works with the migrants and their families providing education and the hope of a better life for their children.
Acknowledgements
ucanews.com
Michael Coyne – photographs