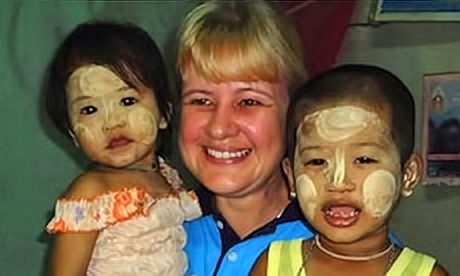 Sunday December 8, Kirsten Sloan, a volunteer on at the Marist Mission Ranong, Thailand,  renewed her commitment to the Marist Association of Mary.
Kirsten, an Aucklander, works with Marists in Ranong Thailand, where she manages the HIV/AIDS Health Project.
The mission serves Burmese migrants providing community support, education for Burmese children and support and health access for HIV/AIDs sufferers and their families.
Also at the ceremony held in Auckland, William Gee, Kathleen Baran and Judith Leonard  made permanent commitments as Lay Marists in the Association of Mary.
The commitments were affirmed by Bev McDonald, the coordinator for Marist Laity and Fr David Kennerley SM the Association's spiritual director.
The occasion was also an opportunity to welcome Fr Chris Skinner SM as the new spiritual director.